NTC Teachers License and Registered Number
National Teaching Council (NTC) wishes to inform all qualified teachers in the Ghana Education Service and private institutions who were employed before September 1, 2018, are to log onto the NTC's Teachers Portal Ghana and register.
Also, all teachers who were employed after August 31, 2018, are required to pass the Ghana Teacher Licensure Examination to obtain their license and registration number.
According to the NTC, qualified teachers are teachers who have been trained and certified as teachers in any accredited colleges and universities responsible for training teachers, under section 64 (1) of the Education Regulatory Bodies Act, 2020, Act 1023.
7 Steps for NTC Teacher Portal Ghana Registration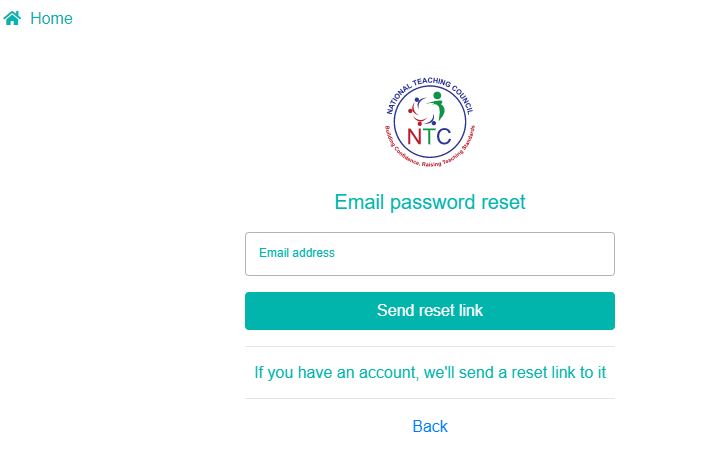 Log onto https://tpg.ntc.gov.gh/
Click "Register now" to create an account or log into an existing account.
Select "Teacher" as an account type.
Fill in your details and submit.
Click on the addition

sign (+) at the corner of your current tab or (ctrl + T)

to open your email account in the new tab.
Confirmed your email using the link sent from NTC TPG to your inbox. If you have not received any email, check your spam folder and report as

"NOT SPAM"

and check again.
Scan and upload your first professional certificate and first appointment letter.
Therefore, teachers are encouraged to partake in the exercise to secure their permanent teaching license number.
Why NTC Teachers' License Number?
It is to make teaching professional according to international standards.
Every teacher should be licensed.
To maintain a license, one has to go through CPD every year.
As a result, Attendance for all workshops; SBI, CBI, etc should be recorded.
The national teachers' standard is to give a guideline for assessing all teachers.
Categories of teachers :
teachers in the administration
teachers in the classroom
NB: Each will go through CPD to gain points on the TPG platform.
The NTC has registered service providers to organize workshops and training for all teachers.
The registered service providers are on the NTC website.
All teachers will build a portfolio.
Any activity that the teacher engages in to update his competencies is classified as a CPD.
Reading of books, writing of books, contributions in journals, writing of articles, etc will all attract CPD points.
Writing reports as staff secretary, taking pupils for excursions, engaging in projects, writing schemes of work, lesson notes, and attending PLC will also attract points.
How to reset forget password and who should register for license number
Categories of CPD programs:
supply-driven: PLC, SBI, CBI
demand is driven: as by the registered service providers.
12. Teachers are to attend and receive training in both demand and supply-driven categories.
CPD plan.
13. At the beginning of each year, the teacher is to write a CPD plan.
NB: The district and the region have their CPD plans too, and the teacher is to incorporate these into his plan to build his portfolio.
14. All teachers have three years to build points and renew license.
15. The points gained in the portfolio will be verified and used at the end of the three years to renew the license.
18. Headteachers are to award points for SBI, CBI, PLC, etc.
19. Failure to renew your LICENCE can be detrimental to your practice as a teacher.
Teachers Portal Ghana: NTC Registered Number Login Guides -tpg.ntc.gov.gh
Video Guidelines to the ongoing registration exercise
Summary of NTC License Registration and Requirements